Ricci Rivero is playing for a lot, and so is Malick Diouf.
And they took University of the Philippines (UP) along for the ride as the Maroons pulled out what many thought wouldn't happen in Season 84 of the UAAP men's basketball tournament.
With Diouf showing that he belongs on the same floor as naturalized Filipino Ange Kouame, and Rivero highlighting his final collegiate season by sinking two pressure-packed free throws to seal an 84-83 win, the Maroons on Sunday ended Ateneo's 39-game winning streak to paint a new picture that this year's championship is a toss up after all.
"That wasn't really all me, it was really God," Rivero said of his two free throws in the final 22 seconds that put the Maroons up and save them from the embarrassment of having blown an 18-point lead in the first half which would have made UP the biggest footnote in another Ateneo sweep.
"I've always believed in Ricci ever since, and I really trust him," coach Goldwyn Monteverde, who earned praises from Ateneo counterpart Tab Baldwin, said. "I think he knows it, and the team also trusts him in that kind of situation. I know he could do things for the team.
"He is brave and he has the confidence."
Diouf, meanwhile, more than held his own against the celebrated Kouame, finishing with 18 points and 16 rebounds—including the board off an SJ Belangel miss that prevented Ateneo from taking one final crack at an outright Finals berth for the second straight season.
"That was a good game we all enjoyed, the joy was there. We just followed the instructions of the coach," said the 6-foot-11 Diouf, who shot 6-of-7 from the field, had four assists, one block and a steal. "We play our system and we defended very well. The offense also was great, so that's it. I'm so happy right now."
Kouame didn't play bad at all. He had 21 points, 17 rebounds, four assists, three blocks and three steals, but was nowhere near what would have been the game-winning play for the Eagles.
Diouf said his focus wasn't on stopping Kouame. He said he was eager to stop all the five Eagles on the floor if given the chance.
"When I play, I don't think about the match-up against Ange. I was playing against Ateneo. Ange is a good player, but I was playing for the UP community," said Diouf. "That's why I defend all the five players inside the court, not only Ange."
The UP win forged a regular Final Four with the top-ranked Eagles to battle No. 4 Far Eastern and No. 2 UP to slug it out with third-seeded La Salle, needing to win just once to seal what would be an interesting title series. INQ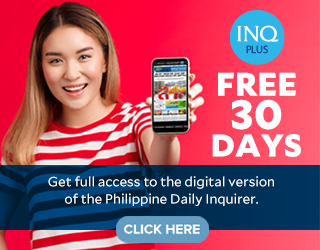 Read Next
Subscribe to INQUIRER PLUS to get access to The Philippine Daily Inquirer & other 70+ titles, share up to 5 gadgets, listen to the news, download as early as 4am & share articles on social media. Call 896 6000.
For feedback, complaints, or inquiries, contact us.