HANOI—Carlos Edriel Yulo has set his sights on a target that, according to him, is far greater than making it back to the Olympics in two years in Paris.
"I don't want to say that qualifying for the Olympics is easy because it's not. But I have experienced [competing there] already," said Yulo in Filipino. "Maybe to get a gold medal is another goal."
An Olympic gold is certainly a target, but the one thing that the 22-year-old Yulo wants to achieve at this point is to make the Philippines synonymous to gymnastics.
It's a lofty ambition for the beating heart of the gymnastics squad in the ongoing 31st Southeast Asian Games here. And with five gold medals to show so far, he has a point. "My goal is for gymnastics to be bigger in the Philippines. Like right now, basketball is the biggest sport to us, I want that same [level of recognition] for gymnastics. That when you say Philippines, people will think of gymnastics," said Yulo.
Barely 5 feet tall, Yulo has been doing the heavy lifting.
"I want it, even if I retire as a gymnast. I want to achieve that and share my knowledge to the young people wanting to pursue gymnastics," said Yulo.
He's seen what his presence can do, as he is competing for the first time with a posse of up-and-coming Filipino gymnasts. The men's team scooped up a surprise silver medal.
Just three days into competition, the Philippines has surpassed its 2019 outing of three gold medals back in Manila.
Making the country mention gymnastics in the same breath as basketball certainly is a tough target, even for someone as cunning as Yulo.
But it's still worth a shot, for no one knows what Paris 2024 could bring.
RELATED STORIES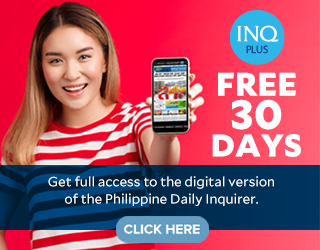 Read Next
Subscribe to INQUIRER PLUS to get access to The Philippine Daily Inquirer & other 70+ titles, share up to 5 gadgets, listen to the news, download as early as 4am & share articles on social media. Call 896 6000.
For feedback, complaints, or inquiries, contact us.