HANOI — Mary Francine Padios, the 18-year-old girl from Aklan who broke the ice for the Philippine campaign in the Southeast Asian Games here on Wednesday, had the most compelling reason to win: to help her dad who has been in coma since December.
On Wednesday, Padios scintillated in her routine to capture the gold medal in women's semi tunggal in pencak silat, giving the Philippines its first gold medal in the biennial meet.
But behind that passionate performance that wowed the judges at Bac Tu Liem Sporting Hall was a wish just as fervent.
"I would like to transfer him to a public hospital," said Padios of her father Jerome, who met a car accident while on his way home from Iloilo to Aklan. He fell asleep on the wheel and crashed into a bus. He has been in intensive care unit of the Iloilo Medical Center since then.
Padios said her cash incentive would be a big help for the family who has been dealing with hospital cost raising by the day.
"I would have loved to talk to him but he's now comatose. But I know he's proud of me."
Congratulations Francine Padios!!! You made us proud!!!First Gold!#31stSEAGames #vietnamseagames

Posted by Princess Jacel H. Kiram on Tuesday, May 10, 2022
Based on the incentives act law, Padios stands to receive P300,000 from the Philippine Sports Commission.
Philippine Pencak Silat Association president Princess Jacel Kiram said that when they heard of the accident, they allowed Padios to take a 10-day break from their bubble training in Nueva Vizcaya to visit her father.
"But after a few days she went back into the bubble saying she wants to continue training and win the gold," said Kiram. "She said that's what her father would want her to do."
"I know from the very start that she would win this one," said Kiram. "She has the determination and that attitude."
Padios spent six months in a resort in Bayonbong as part of their SEA Games training amid the pandemic. "That's where we found a place suitable for training because often weather and faraway location," added Kiram.
"I really gave my all in my performance because so many things depend on me," said Padios in Filipino. "This is very important and my nerves was also at all-time high."
Fittingly, though, all her hard-work and sacrifice have been rewarded.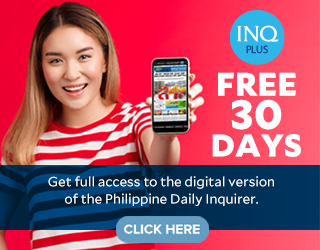 Read Next
Subscribe to INQUIRER PLUS to get access to The Philippine Daily Inquirer & other 70+ titles, share up to 5 gadgets, listen to the news, download as early as 4am & share articles on social media. Call 896 6000.
For feedback, complaints, or inquiries, contact us.