Seventeen years.
That's how long it has been since San Beda last finished outside of the top two spots at the end of the elimination round of the NCAA men's basketball tournament. It's been that long since the Red Lions haven't had playoff protection of any sort in its journey to the championship.
Friday's 59-56 defeat to defending champion Letran pushed San Beda down to the No. 3 spot, but Lions coach Boyet Fernandez saw adversity headed their way much earlier than that.
"The players knew the risk after losing to Mapua [last Saturday]," Fernandez said, referring to a 68-54 defeat that opened the door for the Cardinals to leapfrog to second place. "I already laid things out to them that the situation is going to be tough."
But as they say about the sturdy ones when the going gets tough: "I'm sure my boys will be ready," Fernandez said.
"I still believe we have a good chance."
After all, this is not the first time San Beda—which won three straight titles before Letran stopped it cold in the last season before the pandemic struck—will need to overcome obstacles to claim an NCAA crown.
Lessons from before
About five years ago, the Red Lions watched Lyceum sweep its way to a Finals berth, plunging everyone else into a stepladder playoff. Fernandez said his team will try to carry the same kind of mentality that propelled them to the crown against the Pirates.
"Just the same [mindset] back in 2017 when LPU (Lyceum of the Philippines University) swept it," he said.
The Red Lions had only a day to lick their wounds after losing to the Knights before picking themselves up to prepare for St. Benilde in the first stage of the play-in, Season 97's newly introduced bonus round.
"My players are eager for redemption. We all know CSB (College of St. Benilde) is a strong team, and we'll prepare against them as we always do. It will be tough, but we are going to compete," Fernandez said.
The Lions defeated the Blazers, 67-63, last week.
"I'm sure my boys will be ready for everything, especially we're going to play St. Benilde right away this Sunday, so just one day off [for us],'' Fernandez said.
"At least my players realized that we are a good team with the way we played [against the Knights] and hopefully we continue to improve on that,'' he added.
Duel vs Mapua
The Lions fells to No. 3 with a 7-2 record behind the Knights (9-0) and Cardinals (7-2).
The winner of the San Beda-St. Benilde clash advances to the semifinals against Mapua. The loser drops to another layer of the play-in, where it faces the winner of the Perpetual-Arellano duel.
The young Altas wound up at No. 5 despite having the same record (4-5) with the Chiefs.
"Most of our players are coming off from high school with just a few veterans, so it's an achievement for Perpetual to reach this far,'' said Altas coach Myk Saguiguit. "We're still in the process of rebuilding and we can see that what we intend to accomplish is slowly happening.'' added Saguiguit.
Both play-in games will be held at Filoil Flying V Arena, which has already accepted fans.
"It's different when you play in front of a crowd. The players become highly motivated,'' said Arellano coach Cholo Martin.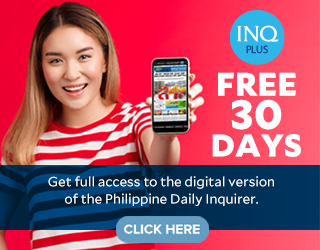 Read Next
Subscribe to INQUIRER PLUS to get access to The Philippine Daily Inquirer & other 70+ titles, share up to 5 gadgets, listen to the news, download as early as 4am & share articles on social media. Call 896 6000.
For feedback, complaints, or inquiries, contact us.