MANILA, Philippines–Barangay Ginebra guard Scottie Thompson captured the second Finals Most Valuable Player award of his career on Friday night, after the crowd darlings successful title defense against Meralco, 103-92, in Game 6 of the PBA Governors' Cup inside a packed Mall of Asia Arena.
The Gin Kings guard finished with 15 points, capping a conference anchored on a do-it-all play that also earned him the Best Player of the Conference.
Towards the end of the contest, Thompson was showered by the Ginebra faithful with chants of "M-V-P."
And rightfully so.
Thompson's performance put him among the contenders for the league's highest individual honor—the season Most Valuable Player—joining Magnolia's Calvin Abueva and TNT's Mikey Williams.
"It would be quite the blessing if it happens," he said of the possibility of bagging the MVP award. "I'll let fate and God decide on that."
San Miguel Beer cornerstone June Mar Fajardo is currently on a six-year stranglehold on the plum, but the Beermen's early playoff exits and his recovery from a broken shinbone kept him from putting up his usual beastly numbers, allowing Abueva, Williams, and Thompson to ease out front in the race.
Abueva was riding on his Philippine Cup BPC, while Williams on his Finals MVP.
But as far as Thompson is concerned, what matters now is Ginebra's recent title—the sixth of his young career.
"It feels so good winning a championship. It (means much) more than the special awards," he said. "It's really addicting."
"The main goal is to win another championship," he added.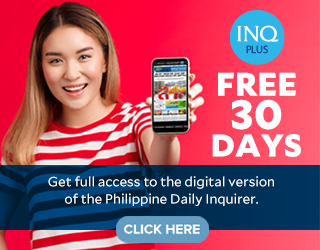 Read Next
Subscribe to INQUIRER PLUS to get access to The Philippine Daily Inquirer & other 70+ titles, share up to 5 gadgets, listen to the news, download as early as 4am & share articles on social media. Call 896 6000.
For feedback, complaints, or inquiries, contact us.