Rhenz Abando despised the way his season ended a few years back after leading University Santo Tomas to the UAAP Finals.
Suiting up for a different school in a rival league, Abando won't pass up the chance to go all the way and seize the NCAA championship trophy following Letran's 77-75 win over University of Perpetual Help System Dalta in the Final Four on Sunday at Filoil Flying V Centre.
"I don't want to be a bridesmaid again, I don't want to finish as a runner-up,'' said Abando in Filipino after showing the way for the Knights with 24 points highlighted by a pair of thunderous dunks and a trio of threes from the corner.
"Our chance to win the championship is here, we will do everything to get it,'' said Abando, who transferred to Letran at the height of the pandemic in 2020.
Fran Yu actually sealed Letran's finals appointment by scoring seven of the Knights' last nine points to stave off a hard-fighting Perpetual side that played without its chief gunner, Kim Aurin, out because of smallpox.
Yu dropped a floater in the lane plus a free throw off a foul from Rey Barcuma and punctuated his endgame heroics with another freebie that pegged the final count.
The Altas quickly made a last-ditch effort to erase the twice-to-beat edge of the Knights, but Jielo Razon's desperation three at the buzzer bounced hard off the rim.
"I just told my teammates to relax as we fought possession for possession. I'm blessed with veteran teammates and the trust of my coach despite my turnovers,'' said Yu, the Finals MVP when Letran ruled the 2019 season.
Recording another highlight reel, Abando threw down a two-handed slam on a Kurt Reyson lob and soared for another dunk from the baseline several possessions later that electrified the Knights amid Perpetual's searing run in the second half.
Jeo Ambohot had 14 points and 14 rebounds for the defending champion Knights, who will set up a best-of-three titular clash with either San Beda or Mapua, whose side of the Final Four will go the distance after the Red Lions refused to wilt under pressure to score a come-from-behind 73-67 win in overtime over the Cardinals later.
"We have the advantage in terms of experience. We again showed that we can close out a game such as this with our winning attitude,'' said Letran coach Bonnie Tan, whose Knights got themselves a week-long reprieve following the Lions' victory.
James Kwekuteye played through a sprained ankle and scattered 17 points, including a string of crucial shots in the extra period that fueled the Red Lions' dazzling finishing kick.
The Lions clawed their way back using timely baskets from Ralph Penuela, Peter Alfaro and Kwekuteye to finally take control after falling behind by as many as 10 points halfway through the final period.
The Lions and the Cardinals meet one last time this season in a KO match on Wednesday. INQ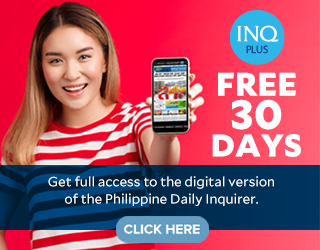 Read Next
Subscribe to INQUIRER PLUS to get access to The Philippine Daily Inquirer & other 70+ titles, share up to 5 gadgets, listen to the news, download as early as 4am & share articles on social media. Call 896 6000.
For feedback, complaints, or inquiries, contact us.