Streaming Day is celebrated annually on 20th May. On this day, Roku shipped its inaugural streaming player – the very first device to stream Netflix on your TV in 2008. This year marks the 14th anniversary of Streaming Day!
Roku streaming players have changed the way in which people watch TV across the world, and to celebrate in the way we know best, we have selected a whole host of channels and content that we think you should indulge in on the big day.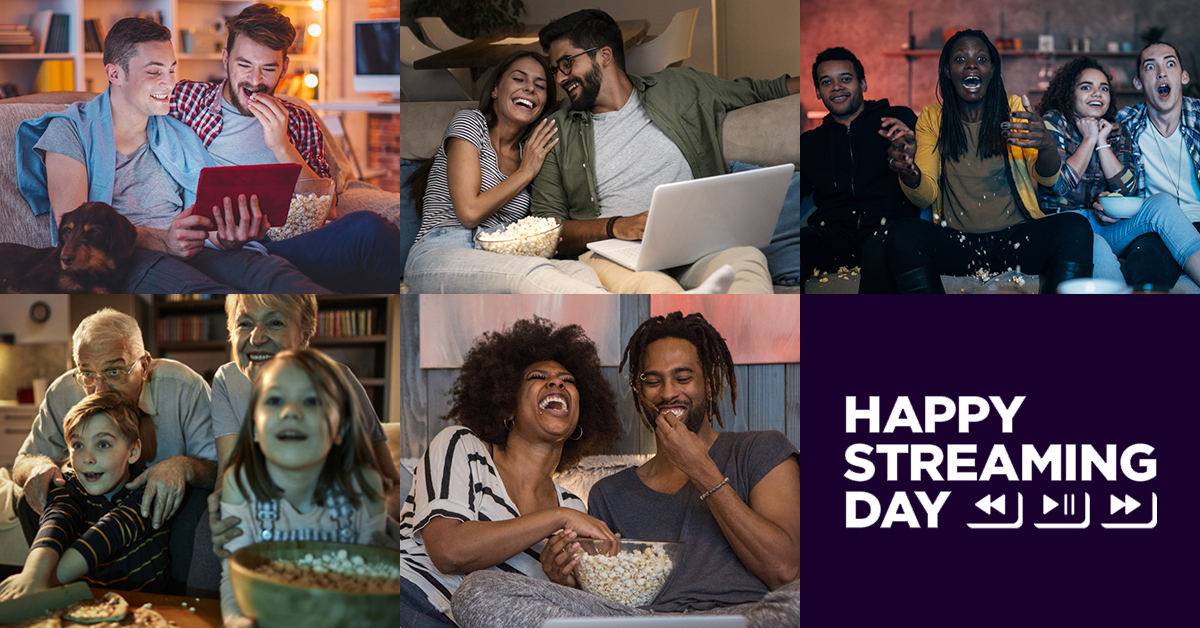 Happy Streaming!
The Roku Channel 
The Roku Channel offers thousands of FREE TV shows, films and documentaries on Roku, Sky Q and NOW TV devices. Roku's very own channel is also the home of the Roku Originals, giving viewers free access to bold, fresh entertainment from the biggest names in Hollywood. So, this Streaming Day, you can stream star-studded content featuring Idris Elba, Liam Hemsworth and Kevin Hart and more from the comfort of your own sofa.
The Roku Channel pick for Streaming Day:
Swimming with Sharks featuring Kiernan Shipka and Diane Kruger, follows a young assistant who finds herself surrounded by wrongful characters in a studio in Hollywood. The psychological drama will undoubtedly keep you on the edge of your seat.
Hayu
Hayu is the home of reality TV and iconic movies, with hundreds of ad-free shows ready to stream. Letting you catch up and complete box sets so fans can stream series from the start. It's easy to sample, and users can kick off with a 7-day-free trial; the subscription costs £4.99 a month, and with no commitments, you can cancel anytime. Hayu also lets you stream your favourite episodes on the same day as the USA! No FOMO, no waiting, no spoilers! 
Hayu pick for Streaming Day:
The Real Housewives of Beverly Hills is back for its 12th season! With Episode 2 going live on 19th May, you'll be able to catch up on the drama on our favourite day of the year as the women attempt to balance their ever-evolving friendships with the demands of family life and growing business ventures.
Britbox
BritBox is the biggest box of British boxsets. Dive into hours of great telly from the BBC, ITV, Channel 4, Channel 5 and more. Or have a laugh with the brand new BritBox Original Spitting Image. Stream or download British classics from Film4 alongside exclusive TV shows like Love Island, Doctor Who and Broadchurch. Getting started couldn't be simpler with a 7-day free trial; after that, it's just £5.99 a month. 
Britbox pick for Streaming Day:
The Dry follows a recovering alcoholic who returns home to Dublin after losing her job in London, where she navigates life with her dysfunctional family, who are all in denial about their own issues. Their chaotic way of life provides intense drama and dark humour throughout, making the series unique from others in this genre. It will make you laugh and make you think in equal measure.
Rakuten TV
Rakuten TV brings the cinema to your home. You can enjoy the latest new releases on your Roku streaming device in just a few clicks. No contracts, no commitments, only great movies for little prices. All you have to do is sit back and just pick what to watch.
Rakuten pick for Streaming Day:
Barcelona: Surf Destination follows Ítalo Ferreira, the first Olympic surf champion, who travels to Barcelona to explore the waves of the Catalan coastline and meet the community of surfers that keep the spirit of the sport alive in this Mediterranean hub. In this sun-soaked adventure documentary, you are invited to join a holiday with friends who reunite to shoot the breeze and to do what they love the most: surf.
discovery+
discovery+ is a streaming service that is full of life. It has surprising human stories, eye-opening documentaries, and even bold Originals. discovery+ is the place for True Crime, Paranormal, Reality, and SO much more. Watch all of this on Roku streaming players for as little as £3.99 a month. There is something for everyone.
discovery+ pick for Streaming Day:
Johnny Vs Amber is a two-part documentary series that will take you beyond the headlines with explosive evidence, intimate personal archives and in-depth interviews from both legal teams. There are two sides to every story. Public vs Private. Truth vs Lies. Johnny vs Amber. Who do you believe?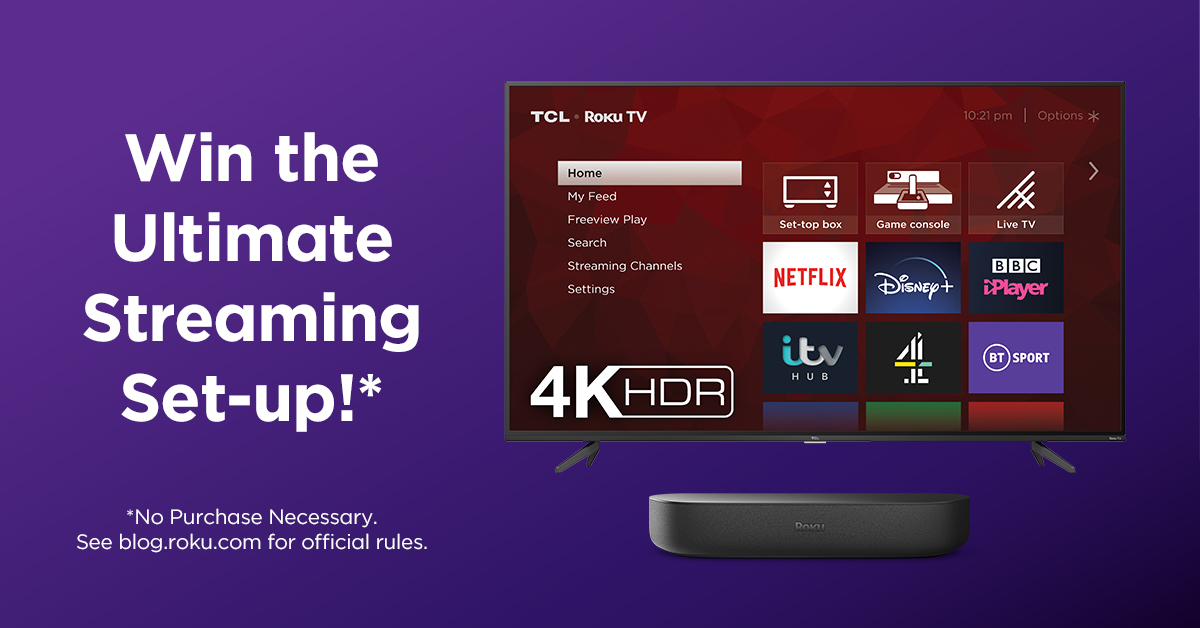 Also don't forget to enter our competition to win a TCL Roku TV and a Roku Streambar for all your streaming joy!
Happy Streaming!
The post Celebrate Streaming Day with Roku appeared first on The Official Roku Blog.